Some power outages are nothing more than a small annoyance, lasting only a few hours and really only getting in the way of your plans to binge your favorite show on Netflix. However, power outages do have the potential to seriously disrupt your life and put your family's safety and comfort at risk. Blackout Generators and Service has been providing homes with standby generators for more than five years, and we know that not all power outages are handled within a few hours. When storms hit, power can be out for days or even weeks while utility companies work to restore power. The good news is, your family can have the backup protection that you need.
Blackout Generators is an authorized Generac® residential and commercial power dealer, which means your family will be provided with the best standby generator available. A permanently installed Generac home backup generator protects your home automatically. It runs on natural gas or liquid propane (LP) fuel, and sits outside just like a central air conditioning unit. A home backup generator delivers power directly to your home's electrical system, backing up your entire home or just the most essential items. This system now comes with a FREE Mobile Link™, allowing you to monitor the status of your generator on a phone, tablet or computer from anywhere in the world. A Generac home backup generator senses a power outage, turns on automatically, and delivers backup power to your home. It will run until utility power returns — whether that's in two hours or two weeks.
To learn more about having a residential generator installed, contact us today.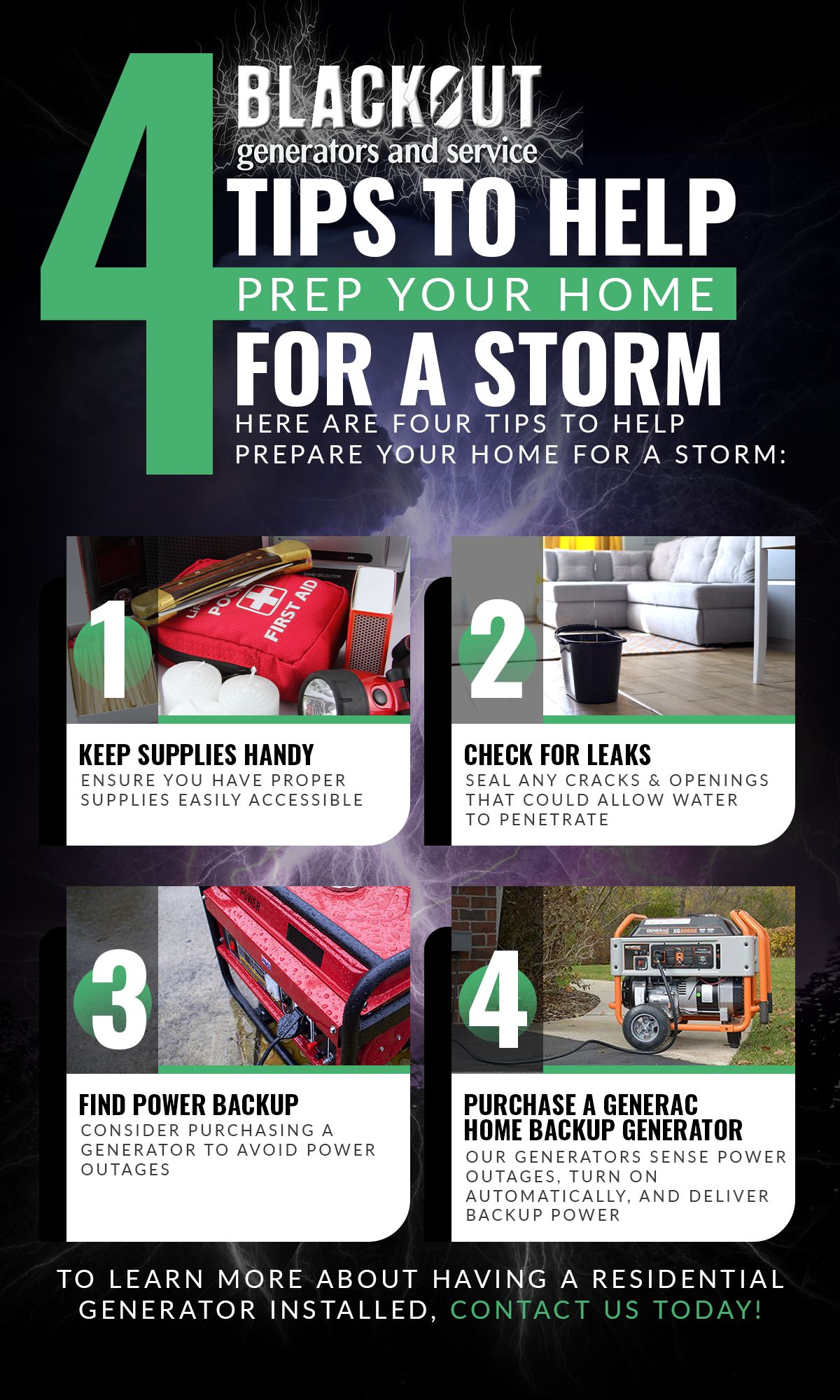 Request RESIDENTIAL Service